SCENIC TOUR
The railroad is home to a variety of bridges, yards, sidings, crossovers, and a tunnel. We have also devoted much love and skill to constructing "little" buildings that add to the sights, smells, appeal, and sounds along the tracks.
Feather River Bridge an Redwood Trestle.
Approaching the Bovine tunnel
Far side of the Bovine tunnel.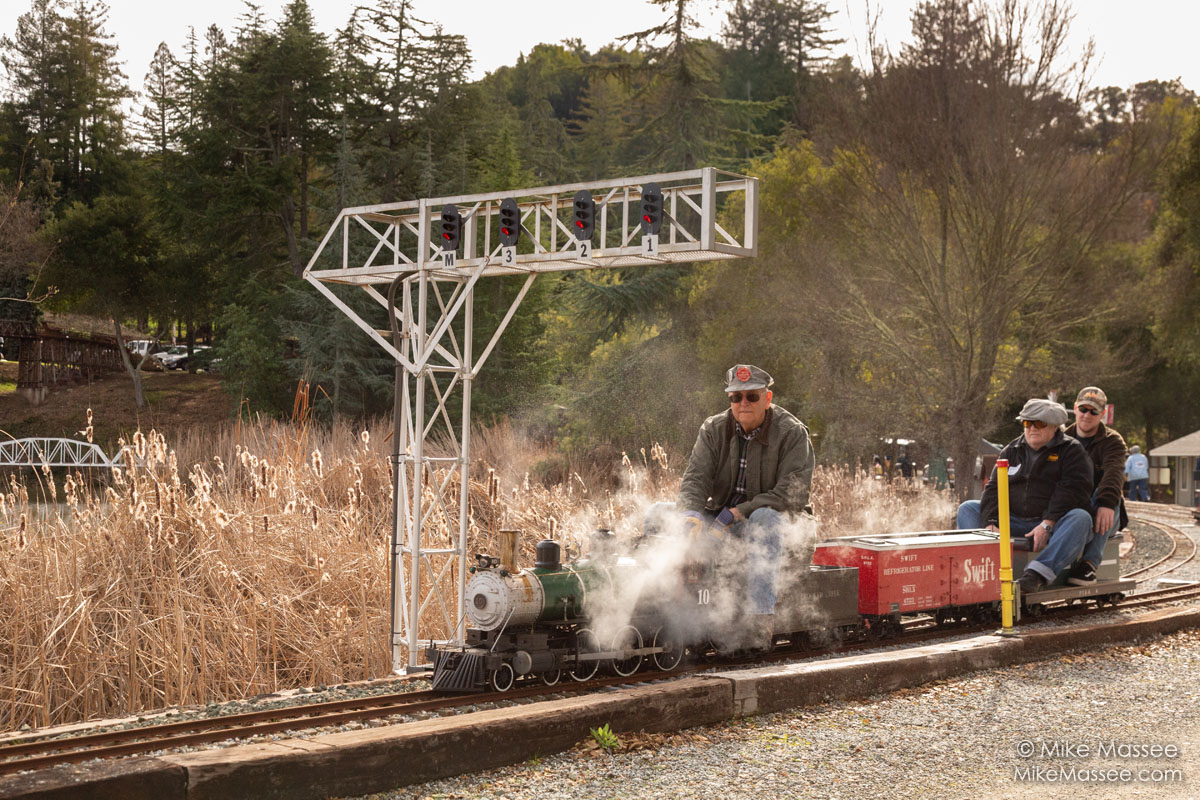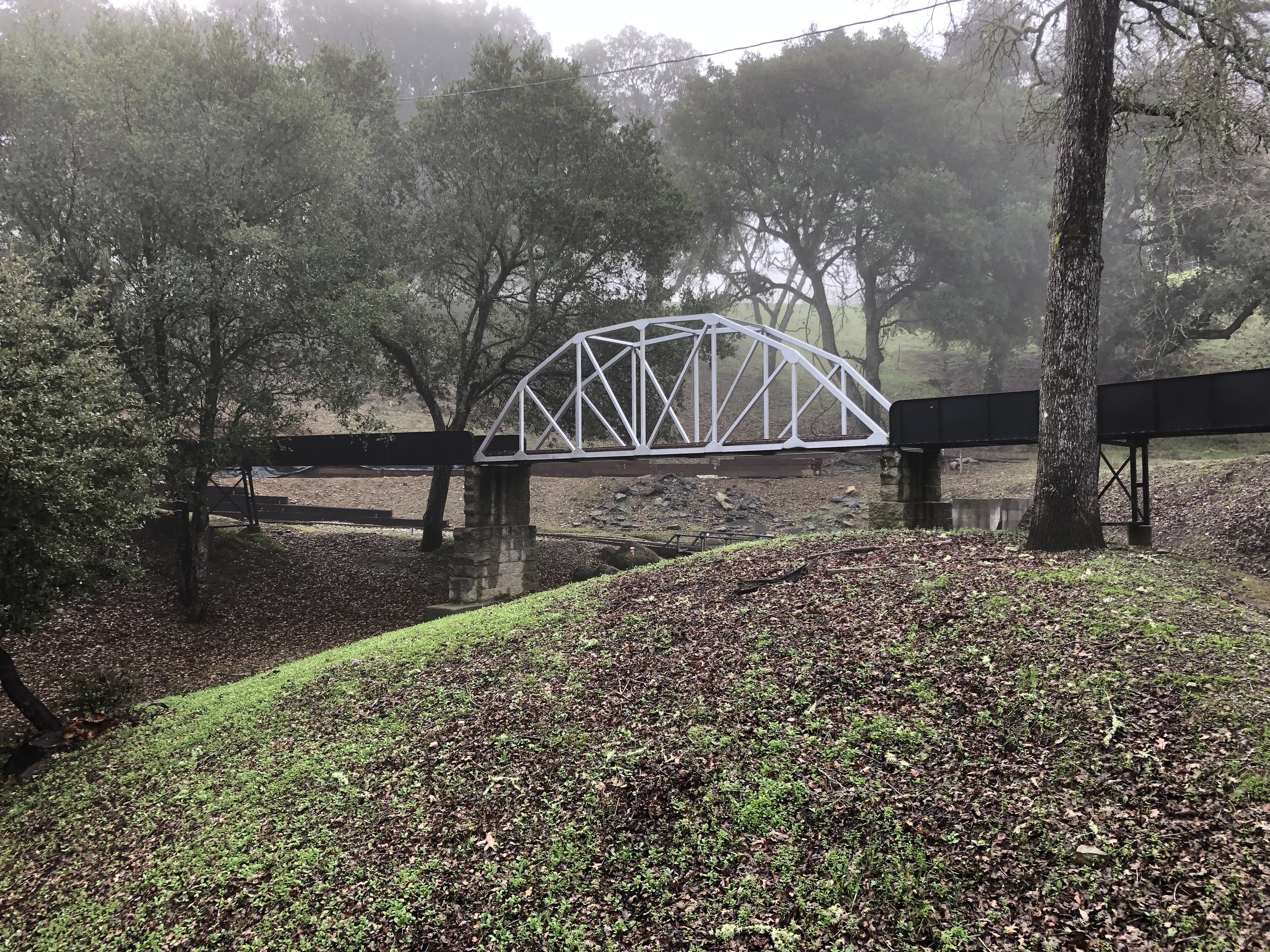 Alpine Crossover bridge set.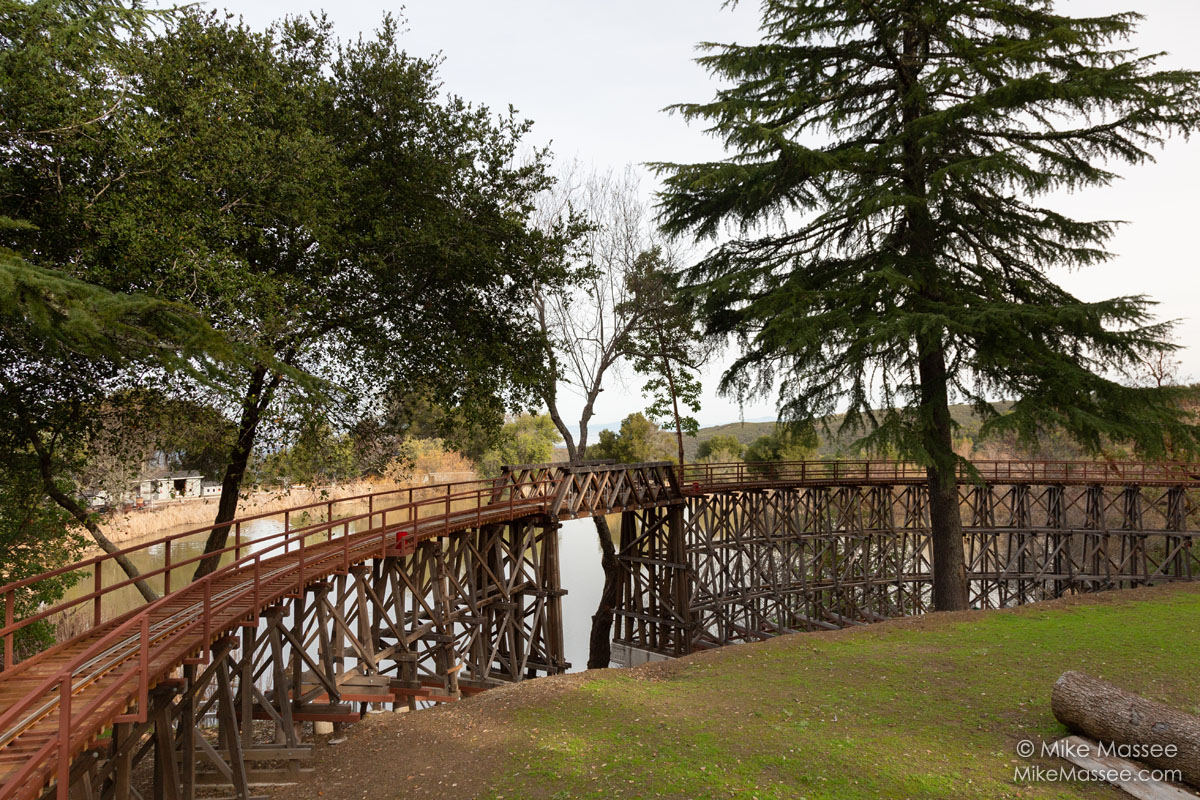 Redwood trestle and Howe truss bridge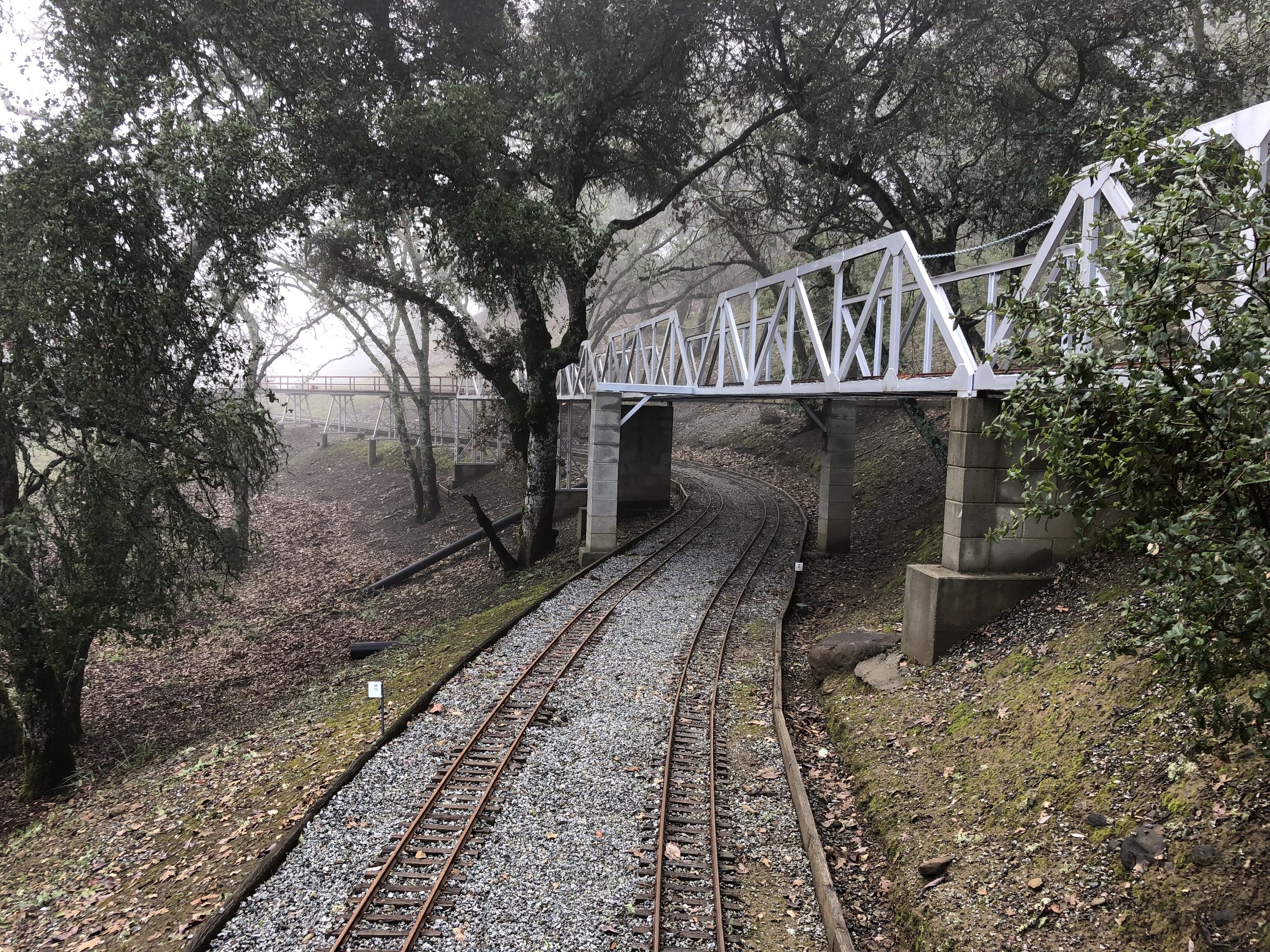 Silver bridge and trestle set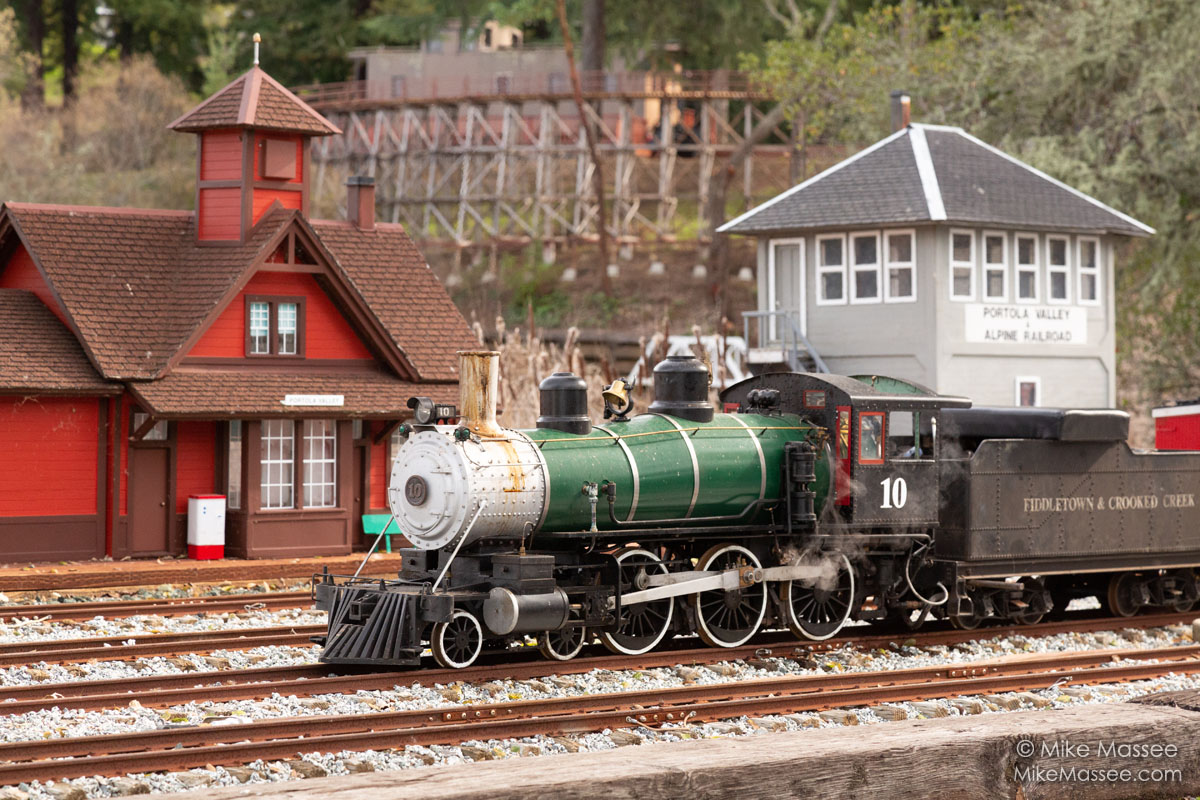 The little Yard switch office.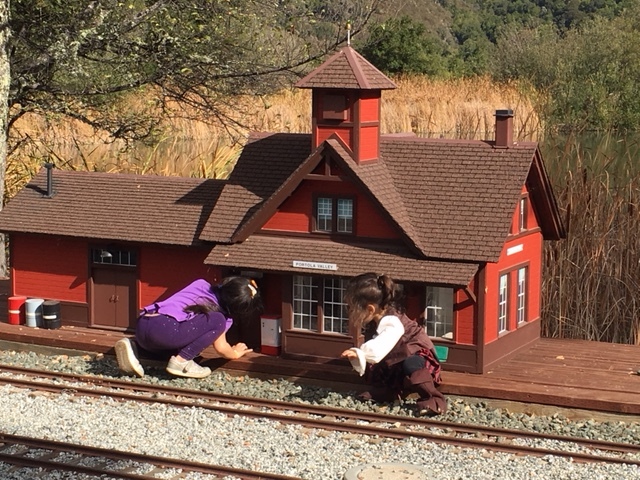 The little buildings with little people.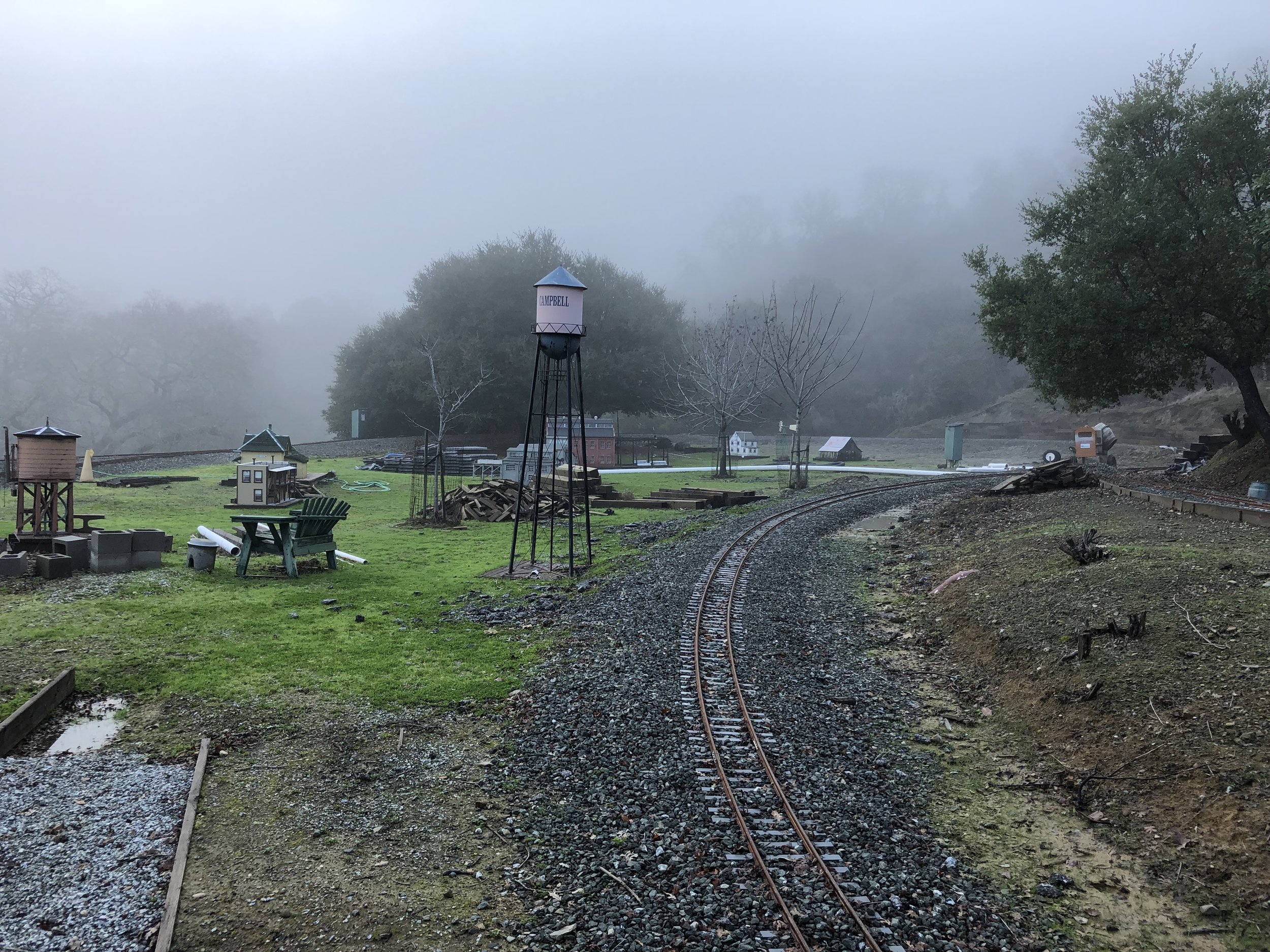 Once around the main line - May 2015
Stream run from tunnel to Rabbit Flat - Nov 2015